This is not a joke; it's real
by Jon Rappoport
August 30, 2021
(To join our email list, click here.)
Graphenea.com: "Graphene is the thinnest compound known to man at one atom thick, the lightest material known…the strongest compound [ever] discovered…the best conductor of heat at room temperature…the best conductor of electricity known…potentially an eco-friendly, sustainable solution for an almost limitless number of applications. Since the discovery…of graphene, applications within different scientific disciplines have exploded, with huge gains being made particularly in high-frequency electronics, bio, chemical and magnetic sensors, ultra-wide bandwidth photodetectors, and energy storage and generation."
—I'll get to the "anti-anxiety" effects of graphene on the brain in a minute; first a review of the lung issues.
On April 2, 2021, Health Canada issued an advisory, warning people not to "use face masks labelled to contain graphene or biomass graphene."
Andrew Maynard covers this issue in a medium.com article, "Manufacturers have been using nanotechnology-derived graphene in face masks—now there are safety concerns."
Those concerns? Masks could create lung problems.
Maynard's article traces the safety concerns to a Chinese mask manufacturer, Shandong, but points out that millions of graphene-containing masks are in use around the world, produced by a whole host of companies.
Recently, I saw a mask sold to a customer. It was sealed in a plain plastic bag. No manufacturer's name, no list of materials in the mask, nothing but a bar code. Does the mask contain graphene? No way to know.
The mainstream literature on graphene is ambiguous and far from reassuring: 'yes, it's probably toxic to the lungs; perhaps not seriously so; perhaps only temporarily; there are more questions than answers.'
Why have these masks been certified anywhere in the world for public use? Why haven't the CDC and the WHO made definitive statements about safety concerns? Why didn't public health agencies, long ago, run/demand definitive tests to see whether, and to what extent, the nanoparticles of graphene detach themselves from various types of masks and enter the body?
At materialstoday.com, we have, "Is graphene safe?"
"But, it is the very nature of graphene that might be cause for concern: thin and lightweight, yet tough and intractable particles are notoriously worrisome in terms of the detrimental effects they can have on our health, particularly when breathed in…"
"Ken Donaldson is a respiratory toxicologist at the University of Edinburgh and he and his colleagues are among the first to raise the warning flag on graphene, at least for nanoscopic platelets of the material. It is not too great a leap of the imagination to imagine how such tiny flakes of carbon might be transported deep within the lungs similar to asbestos fibres and coal dust. Once lodged within, there is no likely mechanism for the removal or break down of such inert particles and they might reside on these sensitive tissues triggering a chronic inflammatory response or interfering with the normal cellular functions."
Does this make any sane person feel safe about wearing a mask containing graphene particles?
"We have a new idea and a new product. It's designed to force you to breathe in nanoparticles of graphene. Who knows what'll happen? Try it and see."
---
And now, on top of all that—Are millions of people walking around in a sedated dumbed-down haze, because they're wearing masks?
(Yes, I know some researchers are making the claim that graphene oxide is contained in COVID vaccines. Their findings definitely call out for further investigation and confirmation.)
A large consortium, funded by the European Union, is conducting research on graphene oxide as an anxiety-reversal agent which affects the brain. The consortium is Graphene Flagship. They write:
"The Graphene Flagship is, along with the Human Brain Project, the first of the European Commission's Future and Emerging Technology Flagships, whose mission is to address the big scientific and technological challenges of the age through long-term, multidisciplinary research and development efforts."
They have published an article, "Soothing the symptoms of anxiety with graphene oxide." Here are key quotes:
"Researchers from Graphene Flagship partners SISSA in Italy, ICN2 in Spain and the University of Manchester in the UK, in collaboration with the Ribeirão Preto Medical School of the University of São Paulo, have discovered that graphene oxide inhibits anxiety-related behaviours in a model study. They found that injecting graphene oxide into a specific region of the brain silences the neurons responsible for anxious behaviour."
"Laura Ballerini, lead author of the paper and Professor of Physiology at Graphene Flagship partner SISSA, Italy, explains that graphene oxide disables communication between the synapses that cause this type of fear."
"…'Two days after injecting graphene oxide into a specific region of the mouse's brain, it behaved like other mice that had never experienced the smell of a cat in their home environment. In other words, graphene oxide inhibited the mouse's anxiety-related behaviour,' Ballerini explains."
"Graphene oxide interrupts anxiety-related neuron signals without affecting the neurons, or the surrounding cells. In simple terms, it only 'turns down' the communications between specific neurons. In a disease where these communications are over-expressed, like PTSD and anxiety, targeting the synapses with graphene oxide is enough to halt the development of this pathological behaviour. This is a type of precision medicine."
"Graphene oxide is naturally eliminated after a few days, as the surrounding tissue digests the material. Ballerini says that, after two days, they did not observe any inflammation, and no traces of graphene oxide remained at all."
What happens when you walk around all day, day after day, breathing in graphene through a mask?
What happens to your lungs? To your brain? To your feelings? To the quality of your thoughts?
"ANXIOUS ABOUT COVID? ABOUT THE VACCINE? ABOUT YOUR JOB, YOUR FINANCES, YOUR FUTURE? TRY OUR GRAPHENE MASK. IT'LL SOOTHE YOU AND HELP YOU SURENDER TO REALITY AS IT IS, NO MATTER HOW BAD IT GETS, WITHOUT FEAR."
In keeping with local laws, I've applied for a license to own a mask as a weapon. If I gain approval, I plan to seal it in a glass box and mount it on the wall next to my grenade launcher and Civil War cannonball.
---
SOURCES:
https://medium.com/edge-of-innovation/how-safe-are-graphene-based-face-masks-b88740547e8c
https://www.sciencedirect.com/science/article/pii/S1369702112701013
https://graphene-flagship.eu/collaboration/about-us/the-graphene-flagship/
https://graphene-flagship.eu/graphene/news/soothing-the-symptoms-of-anxiety-with-graphene-oxide/
---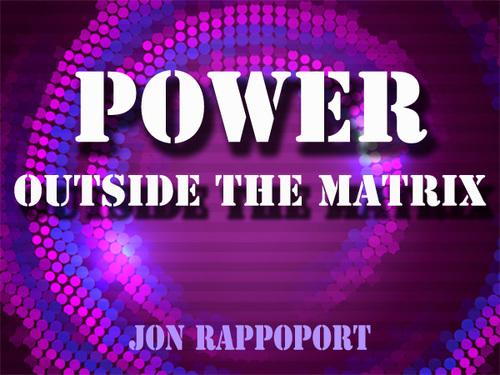 (To read about Jon's collection, Power Outside The Matrix, click here.)
---
Jon Rappoport
The author of three explosive collections, THE MATRIX REVEALED, EXIT FROM THE MATRIX, and POWER OUTSIDE THE MATRIX, Jon was a candidate for a US Congressional seat in the 29th District of California. He maintains a consulting practice for private clients, the purpose of which is the expansion of personal creative power. Nominated for a Pulitzer Prize, he has worked as an investigative reporter for 30 years, writing articles on politics, medicine, and health for CBS Healthwatch, LA Weekly, Spin Magazine, Stern, and other newspapers and magazines in the US and Europe. Jon has delivered lectures and seminars on global politics, health, logic, and creative power to audiences around the world. You can sign up for his free NoMoreFakeNews emails here or his free OutsideTheRealityMachine emails here.