Is Trump's investigation of vaccine-dangers dead?
by Jon Rappoport
July 7, 2017
Trump has made two key appointments in the area of childhood vaccination. The first was Scott Gottlieb, the director of the FDA. What does Gottlieb have to say?
From fiercepharma.com: "…antivaccine activists were disappointed with Trump's appointment for FDA head, Scott Gottlieb, who has said any theories of a link between vaccines and autism have been 'thoroughly debunked'."
Trump's second key appointment has now been revealed. Dr. Brenda Fitzgerald takes over as the head of the CDC.
Georgia Department of Public Health: "'Immunizations are the best way to protect infants and children from childhood diseases, like whooping cough and measles that can be life-threatening at young ages'," said Brenda Fitzgerald, M.D., commissioner of the Georgia Department of Public Health [before her appointment to lead the CDC]. "It is critical for parents to talk to their child's doctor to ensure they are up-to-date on immunizations, because no child should have to suffer a vaccine-preventable illness'."
In 2014, Dr. Fitzgerald wrote an op-ed in the Atlanta Journal-Constitution: "I've heard all the arguments against vaccination. All have been debunked…"
Is Trump, who has declared he believes there is a link between vaccination and autism, playing a secret game? Is he giving his new appointees enough rope to hang themselves, before he moves in and empowers an independent panel to investigate vaccine-dangers?
We'll see. However, if other key appointees Trump has moved into important slots in his administration are any indication—with their leaking, their out of school statements, their former employment at Goldman Sachs, their bias in favor of extending American Empire and policing the planet—the whole issue of vaccination could be off the table.
Does Trump want yet another media war, this time over vaccines? If he does, for example, as rumored, tap Robert F. Kennedy, Jr. to head up a probe into corruption and fraud at the CDC re childhood vaccination, mainstream news networks will erupt in a new round of furor. Pharmaceutical companies, which pour mighty amounts of advertising dollars into those networks, will demand volcanic attacks against Trump.
For the moment, vaccine makers are relieved to see the president has filled two key posts with defenders of their toxic realm.
---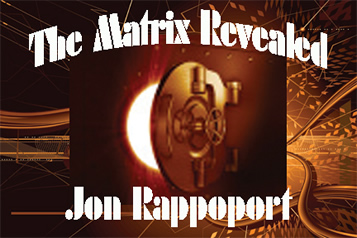 (To read about Jon's mega-collection, The Matrix Revealed, click here.)
---
[youtube https://www.youtube.com/watch?v=cHKlRik26RM&w=560&h=315]
Jon Rappoport
The author of three explosive collections, THE MATRIX REVEALED, EXIT FROM THE MATRIX, and POWER OUTSIDE THE MATRIX, Jon was a candidate for a US Congressional seat in the 29th District of California. He maintains a consulting practice for private clients, the purpose of which is the expansion of personal creative power. Nominated for a Pulitzer Prize, he has worked as an investigative reporter for 30 years, writing articles on politics, medicine, and health for CBS Healthwatch, LA Weekly, Spin Magazine, Stern, and other newspapers and magazines in the US and Europe. Jon has delivered lectures and seminars on global politics, health, logic, and creative power to audiences around the world. You can sign up for his free NoMoreFakeNews emails here or his free OutsideTheRealityMachine emails here.