Solving the New World Order and Technocracy and Personal Fatigue
by Jon Rappoport
October 4, 2022
(To join our email list, click here.)
Subscribe to listen. With a yearly subscription, you get added benefits. To learn about that, go here. The yearly cost is 60 bucks, $1.15 a week, which is the tip you'd leave for a cup of coffee, two thin French fries, one piece of lettuce, and a small cucumber trying to be a pickle.
In this podcast, I'm going to talk about a subject near and dear to my heart. Decentralization of power across the board—which for me took off in 1988, when I wrote AIDS INC., Scandal of the Century.
Ever since then, I've been on that track. One, it brings power back to the individual, where it belongs; and two, it's how you deal with tyranny at the top.
I've written and spoken about those subjects recently; in the podcast I'm fleshing out a vision of what decentralization can look like in full bloom, and how it benefits you to find your own vision.
With that last piece, I realize I'm on thin ice, because most people see absolutely no reason to create a vision about anything. When you suggest it they shrug and walk away.
Why? Because they see no value in imagination.
One of the priceless qualities in this or any other universe—and people yawn.
One of my self-appointed jobs over the past 30 years is promoting and explaining and elevating the power of imagination.
Imagination underlies ALL efforts at decentralization.
Imagination provides the SOLUTION to passivity and fatigue and the endless search for adrenaline and inspiration.
So I'll talk about imagination in the podcast. It's probably my favorite subject.
If somebody said, "You have to speak about one thing for 20 hours straight," I'd pick imagination. No contest.
I'll do my level best to inspire, not bore you in this podcast.
Reality—the total sum of what we're told exists—is actually one tiny corner of everything that could be. And what could be is what gives life its meaning.
You can take THAT to the bank. But I advise you to keep it at home.
And remember, if a person says he has no imagination, all he has to do is imagine he does.
Which makes imagination the most interesting thing in the world.
Join me in this podcast. Take a new ride.
— Jon Rappoport
---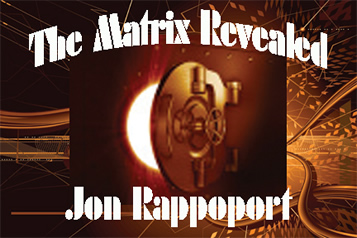 (To read about Jon's mega-collection, The Matrix Revealed, click here.)
---
To read Jon's articles on Substack, click here.
---
The author of three explosive collections, THE MATRIX REVEALED, EXIT FROM THE MATRIX, and POWER OUTSIDE THE MATRIX, Jon was a candidate for a US Congressional seat in the 29th District of California. He maintains a consulting practice for private clients, the purpose of which is the expansion of personal creative power. Nominated for a Pulitzer Prize, he has worked as an investigative reporter for 30 years, writing articles on politics, medicine, and health for CBS Healthwatch, LA Weekly, Spin Magazine, Stern, and other newspapers and magazines in the US and Europe. Jon has delivered lectures and seminars on global politics, health, logic, and creative power to audiences around the world. You can sign up for his free NoMoreFakeNews emails here or his free OutsideTheRealityMachine emails here.