by Jon Rappoport
July 17, 2019
(To join our email list, click here.)
MANY THANKS FOR THE EXCEEDING GENEROSITY AND EXPERT HELP OF INFOWARS.COM AND ALEX JONES: MY BLOG IS UP AND RUNNING AGAIN.
The WordPress establishment did not given me a specific reason for taking the blog down two months ago, and they played no part in restoring it. Therefore, they remain a bastion of censorship.
Thanks to you all for your support during this period.
---
Note: If you are a blogger and have linked to articles of mine in the past and you wish to fix the broken links…
Then, in the articles of mine that you've linked to, simply replace…
…the "https://jonrappoport.wordpress.com" part…
…with "https://blog.nomorefakenews.com".
Example:
FROM:
https://jonrappoport.wordpress.com/2019/04/15/toxic-aluminum-in-vaccines/
TO:
https://blog.nomorefakenews.com/2019/04/15/toxic-aluminum-in-vaccines/
---
The only way censors find a sense of power is by closing other people down. That's their work, and that's their life. It's truly pathetic. Their biggest fear is FREEDOM. They react to it as the vampire does to sunlight.
The rest of us grow through freedom.
---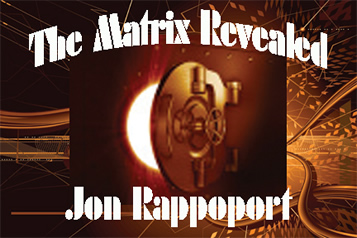 (To read about Jon's mega-collection, The Matrix Revealed, click here.)
---
Jon Rappoport
The author of three explosive collections, THE MATRIX REVEALED, EXIT FROM THE MATRIX, and POWER OUTSIDE THE MATRIX, Jon was a candidate for a US Congressional seat in the 29th District of California. He maintains a consulting practice for private clients, the purpose of which is the expansion of personal creative power. Nominated for a Pulitzer Prize, he has worked as an investigative reporter for 30 years, writing articles on politics, medicine, and health for CBS Healthwatch, LA Weekly, Spin Magazine, Stern, and other newspapers and magazines in the US and Europe. Jon has delivered lectures and seminars on global politics, health, logic, and creative power to audiences around the world. You can sign up for his free NoMoreFakeNews emails here or his free OutsideTheRealityMachine emails here.