by Jon Rappoport
November 11, 2014
(To join our email list, click here.)
Readers know, from my many articles about Ebola, that I've stated the following:
I see no clear evidence that the Ebola virus has ever been removed and isolated from a human being;
The standard diagnostic tests (antibody and PCR) which are done to determine the presence of the virus are unreliable and useless.
Combining these two statements, along with further comments from several independent researchers, I'll go a step further:
I see no clear evidence that the Ebola virus exists.
And to clarify: the burden of proof is on those researchers that claim the virus does exist. They were the ones who trotted out the assertion to begin with. I didn't.
Do not assume that the electron microscope pictures we see are actually of the Ebola virus. Photos can be made of other material (not Ebola) and mistakenly or intentionally mislabeled.
I have already made a FOIA request to the CDC for unequivocal evidence that the Ebola virus has ever been isolated from a human being.
---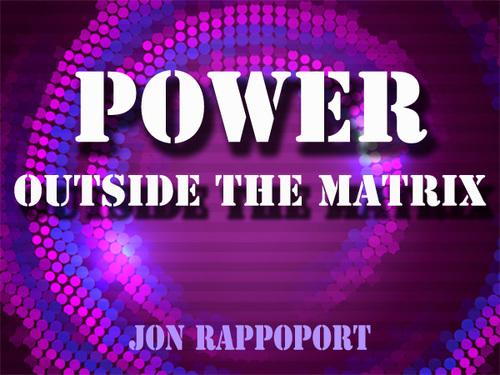 ---
I now make a wider and deeper request:
Whoever you are, if you have proof that the Ebola virus exists, make it known.
Post the evidence online, for all to see and analyze, and send me a link. (Don't send me an attachment.)
Don't waste time by parroting official reports or claiming that people becoming ill and dying are proof that Ebola exists.
I'm quite willing to say the virus exists if I (and the people I enlist to help me) see undeniable evidence.
Understand one thing: with this article, I'm taking the "Ebola issue" to a level never debated by conventional government-associated researchers.
They see a bandwagon and they jump on it.
This is different.
This will involve, for example, an examination of methods by which a person can conclude a virus exists. Is a given method reliable? Is it relevant? Is it widely accepted, but for no good reason?
Let's put some cards on the table.
Jon Rappoport
The author of three explosive collections, THE MATRIX REVEALED, EXIT FROM THE MATRIX, and POWER OUTSIDE THE MATRIX, Jon was a candidate for a US Congressional seat in the 29th District of California. He maintains a consulting practice for private clients, the purpose of which is the expansion of personal creative power. Nominated for a Pulitzer Prize, he has worked as an investigative reporter for 30 years, writing articles on politics, medicine, and health for CBS Healthwatch, LA Weekly, Spin Magazine, Stern, and other newspapers and magazines in the US and Europe. Jon has delivered lectures and seminars on global politics, health, logic, and creative power to audiences around the world. You can sign up for his free emails at NoMoreFakeNews.com.