by Jon Rappoport
April 12, 2019
(To join our email list, click here.)
First, in 2015, there was SB277, a bill that was passed into law by the CA state legislature and signed by California Governor Jerry Brown—fascists all. Under the guise of protecting children's health, the law canceled all vaccine exemptions except one issued by a medical doctor. But "the note from the doctor" was just a temporary stopgap and diversion away from the bottom-line agenda: vaccinate all kids and put the practice of vaccination into the hands of the State—not individual doctors. Making this into law is the job of SB276, a new CA bill now up for consideration.
If it passes, all attempts to win exemptions from vaccination will be henceforth submitted by a doctor, on a single standard form, to a State Public Health Officer, who will decide whether to approve or deny them. A doctor's word will no longer be sufficient. The State will rule.
State scrutiny of doctors, already at an all-time high in California, will escalate. Applying for a vaccine exemption will itself constitute evidence of professional malpractice.
This is how fascism works in a "modern democracy." All repressive edicts and laws are undertaken "for the good of the people," "for the children," etc.—as rights and freedoms are sucked away by elected and appointed officials.
When necessary, science is bent and twisted and reversed, to give credence to "new progressive laws."
In California, when SB276 passes, a whole new bureau of State Health will be created. Little corrupt officials will be on the hunt for "law-breaking doctors."
Picture this: little Jimmy's mother, who has educated herself on the truth about toxic vaccines, finally finds an MD who is willing to submit a standard form seeking an exemption for her son. The reason? Generalized lowered immunity. A State officer turns it down. Jimmy's mother talks to her husband about moving out of California. He has a decent job. He tells her his prospects in another state would be dim. After much discussion, they decide to stay where they are. On the occasion of Jimmy's sixth vaccination, he suffers brain damage. He will never be the same again. The diagnosis is autism.
This is life in the fascist state of California.
---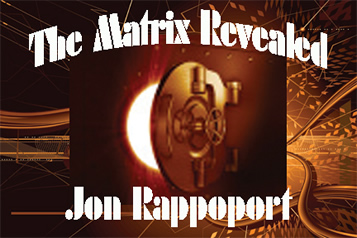 (To read about Jon's mega-collection, The Matrix Revealed, click here.)
---
Jon Rappoport
The author of three explosive collections, THE MATRIX REVEALED, EXIT FROM THE MATRIX, and POWER OUTSIDE THE MATRIX, Jon was a candidate for a US Congressional seat in the 29th District of California. He maintains a consulting practice for private clients, the purpose of which is the expansion of personal creative power. Nominated for a Pulitzer Prize, he has worked as an investigative reporter for 30 years, writing articles on politics, medicine, and health for CBS Healthwatch, LA Weekly, Spin Magazine, Stern, and other newspapers and magazines in the US and Europe. Jon has delivered lectures and seminars on global politics, health, logic, and creative power to audiences around the world. You can sign up for his free NoMoreFakeNews emails here or his free OutsideTheRealityMachine emails here.