I've dug up many vital facts and I'll lay them out for you
by Jon Rappoport
February 20, 2023
(To join our email list, click here.)
This is a Free Podcast; you don't have to be a subscriber to listen.
If you haven't yet subscribed to my Substack, the cost for a year is only $60, the price of a few useless medical masks and a cricket burger. Subscribe to be able to listen to all my podcasts and read all my premium articles. And, becoming a yearly subscriber, specifically, unlocks extra benefits; to learn more about that, click here.
In this podcast, I attack, from a number of different angles, the sparse cover story we're being fed—so I can give you as much information as possible about:
The chemicals.
The spreading danger.
The refusal (so far) of the Biden administration, and the governor of Ohio, to declare a disaster and go all in on supplying aid to the people of East Palestine.
The politics in play.
The lax safety regulations governing the trains.
The giant criminal stupidity involved in transporting the dangerous chemicals.
The choice to burn the vinyl chloride and create a toxic cloud.
The short and long term health effects.
The major media approach to the disaster.
The culpability of the Norfolk Southern Railway.
The railroad car that caught on fire.
The most likely account of how the derailment happened.
Was the accident actually intentional?
The lack of transparency in what we're being told.
I'm going to give all this to you straight…without distorting evidence to satisfy a prior bias. You'll know when a vital question still needs an answer, and when I've nailed down something big.
Join me in this important podcast.
The Ohio disaster is not the last time something like this happens. The stage is set for more horrific events.
As always, thank you for your support.
— Jon Rappoport
---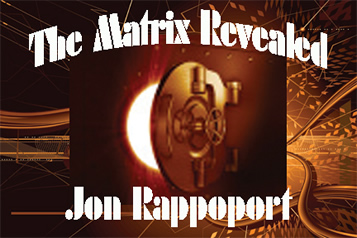 (To read about Jon's mega-collection, The Matrix Revealed, click here.)
---
To read Jon's articles on Substack, click here.
---
The author of three explosive collections, THE MATRIX REVEALED, EXIT FROM THE MATRIX, and POWER OUTSIDE THE MATRIX, Jon was a candidate for a US Congressional seat in the 29th District of California. He maintains a consulting practice for private clients, the purpose of which is the expansion of personal creative power. Nominated for a Pulitzer Prize, he has worked as an investigative reporter for 30 years, writing articles on politics, medicine, and health for CBS Healthwatch, LA Weekly, Spin Magazine, Stern, and other newspapers and magazines in the US and Europe. Jon has delivered lectures and seminars on global politics, health, logic, and creative power to audiences around the world. You can sign up for his free NoMoreFakeNews emails here or his free OutsideTheRealityMachine emails here.