by Jon Rappoport
January 3, 2022
(To join our email list, click here.)
Since the beginning, I've been producing the evidence COVID is a scam. Now, official agencies are virtually admitting it.
On December 29, the head of the CDC, Rochelle Walensky, announced, in a White House press briefing, that the PCR test can register positive (meaning the person is "infected") long AFTER infection is over.
Here's Walensky's money quote:
"…people can remain PCR positive for up to 12 weeks after infection and long after they are transmissible and infectious."
That means MILLIONS of FALSE positive test results have been logged as REAL, in the past two years.
If you can't trace the implications of THAT, I can't help you.
Recall the old Zen Koan: What is the sound of one hand clapping?
The new version is: What is the sound of the White House press corps after Walensky's admission?
And is the answer is: Nothing. Zero. Silence. And not stunned silence. No. Clueless silence. Sold-out silence.
No shouting. No furor. No questions.
"Dear Mr. Smith, We here at the CDC wish to inform to you that your positive PCR COVID test, administered in the spring of 2020, was misleading. There was no proof it meant you were infected. Therefore, your isolation, your hospitalization, during which your business closed and went into bankruptcy, your wife left home taking up residence with the children at her mother's, your business partner committed suicide—all that was unnecessary. Thank you for your understanding."
Of course, the blind following the blind following Fauci will say, "But…but…the CDC couldn't have made a mistake that big…there must be some explanation…"
And yes, there is an explanation. The CDC and other public health officials have known all along they were running a scam. Committing a crime. A Nuremberg-type crime.
---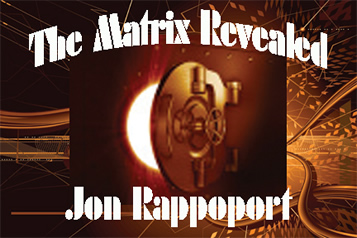 (To read about Jon's mega-collection, The Matrix Revealed, click here.)
---
Jon Rappoport
The author of three explosive collections, THE MATRIX REVEALED, EXIT FROM THE MATRIX, and POWER OUTSIDE THE MATRIX, Jon was a candidate for a US Congressional seat in the 29th District of California. He maintains a consulting practice for private clients, the purpose of which is the expansion of personal creative power. Nominated for a Pulitzer Prize, he has worked as an investigative reporter for 30 years, writing articles on politics, medicine, and health for CBS Healthwatch, LA Weekly, Spin Magazine, Stern, and other newspapers and magazines in the US and Europe. Jon has delivered lectures and seminars on global politics, health, logic, and creative power to audiences around the world. You can sign up for his free NoMoreFakeNews emails here or his free OutsideTheRealityMachine emails here.