by Jon Rappoport
May 24, 2017
(To join our email list, click here.)
The company is NewLink. The vaccine, or drug, depending on how it is defined, is called algenpantucel-L. A clinical trial of the drug recently failed to produce benefits in cancer patients, and the stock price of the company took a major dive.
A shareholder in NewLink, Rickey Ely, decided to sue.
His reasons are interesting, to say the least.
Clinical trials of new drugs seeking FDA approval go through four phases. The lawsuit states that phase 2 produced no encouraging results, violated standard protocol (there was no control group), and yet the company hyped the outcome of phase 2, and launched phase 3 only a few months after starting phase 2. Phase 3 shouldn't have been initiated at all.
Owing to the company's PR machine, shareholders were encouraged, but when phase 3 turned out to be a bust, the company's stock price collapsed—thus punishing those shareholders.
Not only that, the lawsuit charges, but during the PR hype about the drug's promising outlook, some execs of the company actually sold their own personal shares—1,154,161 shares worth $39.9 million—turning a very nice profit for themselves, before the stock price crashed.
A shareholder-lawsuit like this can be quite a strategy against drug companies (or any publicly held company). The shareholder, a part-owner of the company, is "working from the inside." He's "trying to protect the company from the harmful actions of its bosses." Even if he only owns one share, he can sue.
In this case, Rickey Ely is directly suing several NewLink executives. That always tends to get execs' attention.
They lock their office doors. They call their lawyers. They spill coffee. They have conversations with their spouses. They put personal plans on hold. They make lists of people they can blame. They make sure their secretaries are screening phone calls. They undertake a deep inventory of their…money.
---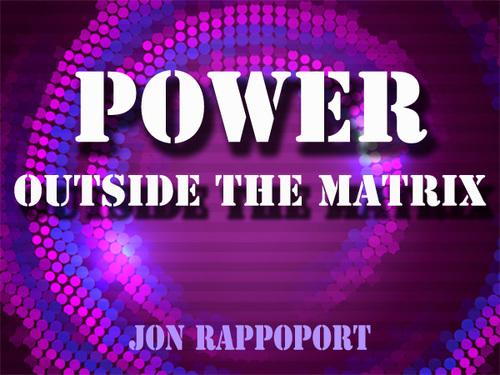 (To read about Jon's collection, Power Outside The Matrix, click here.)
---
Jon Rappoport
The author of three explosive collections, THE MATRIX REVEALED, EXIT FROM THE MATRIX, and POWER OUTSIDE THE MATRIX, Jon was a candidate for a US Congressional seat in the 29th District of California. He maintains a consulting practice for private clients, the purpose of which is the expansion of personal creative power. Nominated for a Pulitzer Prize, he has worked as an investigative reporter for 30 years, writing articles on politics, medicine, and health for CBS Healthwatch, LA Weekly, Spin Magazine, Stern, and other newspapers and magazines in the US and Europe. Jon has delivered lectures and seminars on global politics, health, logic, and creative power to audiences around the world. You can sign up for his free NoMoreFakeNews emails here or his free OutsideTheRealityMachine emails here.