The secret political issue: Health Freedom
by Jon Rappoport
October 2, 2016
(To read about Jon's mega-collection, The Matrix Revealed, click here.)
Six years ago, on the eve of the midterm elections in Obama's first term in office — which happened to be seven months after Obama had signed Obamacare into law — and, with another 3-years to go before Obamacare went into effect, I posted this article.
Fast forward to now… on the eve of one of the most historic presidential elections in American history…
I would like to hear from you my loyal readers on the topic of Health Freedom. What does Health Freedom mean to you? What has changed over the last six years? What have been some of the victories? What have been some of the setbacks? Let me know in the comments below.
For Part 2 of this two-part re-posting series, click here.
(OCTOBER 21, 2010) As this year's election draws close, it's business as usual, as far as Health Freedom is concerned. This issue isn't just in the shadows. It's in the closet behind the shadows, locked in tight.
The avalanche of pharmaceutical ads on TV drones on. The attacks on natural health set off firecrackers here and there: "Patients shouldn't be allowed to choose alternative remedies, because that will take them away from medicines that really help."
"We, the medical elites, know what's best for you, and we'll shove it down your throats."
But wait. This is supposed to be the Year of the Conservative. Conservatives want less government intrusion, more individual freedom. Why isn't Health Freedom front and center?
I have four answers to that question. One, the pharmaceutical lobby and money machine are bankrolling overwhelming numbers of candidates. Two, the millions of people who participated in the Health Freedom movement of the early 1990s have gone back into their cocoons, and the funding of that movement, which came from nutritional companies, has dried up. Three, many leaders of the old Health Freedom campaign actually believe Barack Obama is a forward-thinking guy who would never permit a real crackdown on the nutritional industry. And four, conservative candidates running for office see no reason to put Health Freedom up high on their agendas, because they've never had to before—the pressure to do so is minimal. Why rock the boat?
In case you've forgotten, Health Freedom means: every person has the right to choose how to take care of their own body and health. The government has no business interfering. The right extends to refusal to accept conventional medical treatments. It's a simple thing, really.
And perhaps reading this, you imagine there is no urgent need to press home this issue at this time.
Well, Health Freedom is always a major issue. The federal government, in the person of the FDA, an agency that is actually a bought and paid for subsidiary of the drug companies, is always seeking new ways to apply a chokehold on nutritional companies and natural health practitioners.
In a radio interview I did with Jonathan Emord, the most successful American lawyer in cases launched against the FDA, Emord told me he has sufficient reason to believe the FDA never intends to abide by the court decisions rendered against them. That's right. In other words, the FDA is a rogue agency.
In another interview, this one with Dr. Barbara Starfield, of the Johns Hopkins School of Public Health, Starfield confirmed that, in the wake of her 2000 finding that FDA-approved drugs have been killing Americans at the rate of 106,000 people a year, no federal agency has approached her to consult on ways of reducing this horrendous outcome. Not in the past ten years. Her virtually unchallenged report, published in the July 26, 2000, issue of the Journal of the American Medical Association, has stirred no government response.
How much willful political ignorance and avoidance does it take to walk away from A MILLION DEAD AMERICANS over the last ten years?
In reading a number of conservative political blogs, I've seen no mention of the Health Freedom issue or the effects of Big Pharma on Americans. Why is that? Is it because drug companies are blithely assumed to be bastions of free enterprise and, therefore, sacrosanct? That's my suspicion, because I do encounter statements that ObamaCare is trashing the greatest medical system in the world. Obamacare is a disaster in all ways, but "greatest medical system" is a massive lie.
---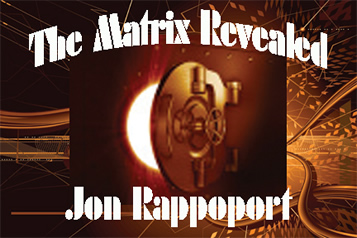 ---
Face it. The overwhelming number of Americans are still, after all these years, hooked on drugs. Medical drugs. They live to swallow pills. They live to receive diagnoses from doctors. Therefore, the notion that we all have the right to choose whether to take a medical drug or an herb is beyond their ability to think and reason. They're in the hole deep, and they don't even know they're addicted.
Rush Limbaugh, Sean Hannity, Glenn Beck, take notice. You're missing the boat here. You're way out in left field. You're a victim of doctor-induced hypnosis, and it's time you woke up and put this issue on the table. You'll be surprised at the response, once you open the gates. Millions of people will come out and respond. And that's called RATINGS.
Bottom line: even if you worship at the altar of modern medicine, in all cases, all the time, the right to choose any form of healing therapy is basic to the intent of the Constitution, and that right is always in jeopardy as the Parental State decides what's best for you, decides what "science" is good science, decides how stupid you are and how much help you need to see the light.
Jon Rappoport
The author of three explosive collections, THE MATRIX REVEALED, EXIT FROM THE MATRIX, and POWER OUTSIDE THE MATRIX, Jon was a candidate for a US Congressional seat in the 29th District of California. He maintains a consulting practice for private clients, the purpose of which is the expansion of personal creative power. Nominated for a Pulitzer Prize, he has worked as an investigative reporter for 30 years, writing articles on politics, medicine, and health for CBS Healthwatch, LA Weekly, Spin Magazine, Stern, and other newspapers and magazines in the US and Europe. Jon has delivered lectures and seminars on global politics, health, logic, and creative power to audiences around the world. You can sign up for his free emails at NoMoreFakeNews.com or OutsideTheRealityMachine.