How the liberal press will game the Trump-Hillary debate
—assuming Hillary shows up—
by Jon Rappoport
September 25, 2016
(To read about Jon's mega-collection, Power Outside The Matrix, click here.)
I didn't invent the liberal press. If the MSM were overwhelmingly conservative, I'd be writing about how they're going to game Monday night's debate.
Here's the problem the MSM faces. Most Presidential debates are snoozefests during which the two candidates float high-flying, empty, vapid, brainless generalities. The press can then easily pick their favorite person, in the aftermath, because neither one said anything. But here we have something different:
Trump is famous for potent wise cracks; dismissive comments aimed at his opponents and the media; and sharp-tongued critiques of policies (e.g., Globalism) which are never aired during election campaigns. He's a fast-talking cowboy who starts shooting as he's walks through the door of the saloon.
So the MSM will have to scramble, to slant perception away from Trump and for Hillary.
It's quite possible that, during the debate itself, a little army of liberal fact-checkers will analyze a Trump statement, decide it's false, and relay the information to Lester Holt, the moderator, who will frame an accusatory question for Trump on the spot, hoping to catch him up and expose him.
Holt may also try to pop Trump for interrupting Hillary; portraying him as a rude, over-weaning, coarse jackass.
And if Hillary criticizes Trump on a foreign policy issue, and he comes back with one of his patented bombs—"You should talk, Hillary, you destroyed Libya and turned it into a hellhole"—Holt could insist Trump is going off the reservation and not replying directly to Hillary.
"Mr. Trump, I keep trying to bring you back to the subject at hand, and you keep wandering away from it…" (The MSM would replay that clip hundreds of times.)
Holt could do a lot of things to try to upset Trump's rhythm and tempo and cast him in a negative light. You can bet Hillary's people have been sending messages through to Holt, urging him to keep Trump on-topic, "so the debate doesn't turn into an unseemly circus."
Post-debate, the liberal press will certainly refrain from mentioning that many of Hillary's remarks were substanceless generalities (her stock-in-trade). They'll actually fill in the blanks for her. They always have.
If Hillary shows up and endures the full 90 minutes, without collapsing or leaving the stage in a coughing fit, the liberal press will automatically claim "she looked strong and fit" and her health is not a problem. "Apparently, those questions have been answered."
If Hillary energetically pushes back against Trump just once, during the whole evening, even if she's telling an egregious lie in the process, the MSM will seize on it, play it over and over, and crow about her "toughness."
If Trump decides to tone it down and look and sound "Presidential," the MSM will say he was "subdued" and off his game. If he attacks, they'll say he was "un-Presidential," as well as "sexist."
If Hillary physically survives the debate, the MSM will say she's "on track" to becoming the next President, "as the polls have indicated, despite Trump's recent surge." In other words, they'll try to make it look as if she's been running a seamless and successful campaign all along, based on her "vast experience"—instead of ducking reporters, hiding out, canceling events, and trying to find enough energy to carry on.
If Trump stumbles at any point, the MSM will punch that up, highlight it, run the clip over and over, and claim it shows he's really unprepared for "the major leagues." "He was exposed." "He's really an amateur, as many critics have warned all along."
As usual, based on zero evidence, the MSM will claim Hillary played well to certain voting blocs: the young, unions, minorities, the elderly.
Any sort of vaguely competent performance by Hillary will be hailed as a major victory, as if a coma patient in an ER suddenly sat up and spoke a few complete sentences.
The MSM are well aware of her fragile health ("fragile" is an understatement), but they're trying to sit on the information, despite huge pressure from independent reporters all over the Web. At this point, the MSM is like a starving dog that will seize on any bone in its vicinity and make it into a full-course banquet: "She walked, she talked, she was coherent. Therefore, she's a genius."
"Despite her recent bout with pneumonia, she appeared strong and in charge."
If Hillary can't finish the debate, if she has to leave the stage or collapses, the MSM will try to blame it on Trump.
Who will be in the house Monday night? Will we see a stacked deck? Will people shower Trump with boos? If things get very rough for Hillary, will a protest break out against Trump to give her cover?
Anything is possible, including lights in the hall going out; spotty audio; cutting the televised feed, due to "technical problems" or even "a mysterious hacker." The MSM are quite aware that Trump has no respect for them. They're terrified that, if Trump is scoring heavily at the debate, their status as dispensers of truth for the masses will take another major torpedo. They know the public's regard for them is already plummeting.
---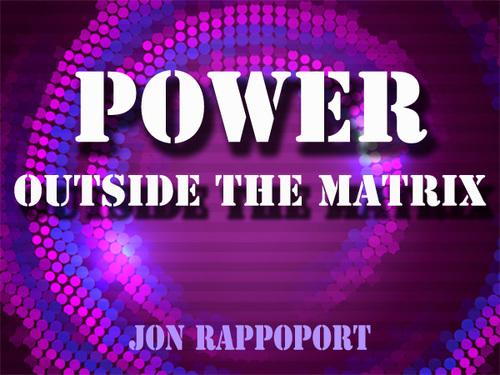 ---
I have reason to believe media honchos have been in touch with the Trump campaign, on the issue of "credibility." They're telling Trump people the debates must be conducted in a dignified manner, in order to preserve the reputation of the office of the Presidency.
Obviously, this effort is aimed at toning Trump down, convincing him to behave. In other words, the media are trying to get him to abandon his most popular approach and turn him into another android candidate.
If he falls for that one, he's done.
You can be sure, as well, that people inside Trump's own campaign (infiltrators and typically standard fools) are urging him to back off, act Presidential, and consolidate his gains. They're telling him his best hope is to build better trust with voters by "acting normal."
"Too many people are still scared of you, Donald."
If he falls for that one, he's done.
They may as well be telling him, "Act more like Hillary." Hillary has a patent on that act. He can't match it.
On Monday night, the MSM will be looking for any possible Trump sliver they can use to claim, "The man revealed himself as dangerous."
That's their hole card. That's what they want to sell: "People all over America are feeling fear and disgust. They're reluctant to believe what Trump is saying—and they doubt his ability to perform competently as President."
Post-debate, the liberal press will try to take that position, based on something Trump said or did.
Trump can view all these obstructions as a mine-field he must navigate carefully.
But if he does, he's done.
This is a national debate. For many, many viewers, this will be their first lengthy exposure to the candidates. Hillary will keep (vaguely) emphasizing her experience and credibility as a political leader, versus Trump's complete lack of real knowledge. She'll try to act like a frontrunner, a fount of confidence. Trump has to crash that celebration and ruin it.
And the liberal media have to characterize his attacks as something on the order of childish tantrums.
"Trump offered little in the way of substance. He was mostly bluster, and people could see it. Hillary, on the other hand, displayed restraint befitting a veteran who, certainly, based on the record, knows foreign policy like the back of her hand…"
Hillary, on stage, will have a few zingers ready to go, if things start to turn against her, if Trump's energy is overwhelming her. Something like, "Donald, I know you. I've known you for years. How you can even think about running for President? The whole world is watching. Millions of people know you and your campaign are a sham, a fake. Why don't you make everybody happy, pick up your marbles, and go home. Go back to your Tower and forget about it!"
Applause will break out in the hall, and the liberal press will hope and pray it spells the end of the Trump fantasy.
They've been trying to put this guy away ever since he announced his candidacy, and everything they've done has not only failed, it's backfired.
Hillary should be their ultimate backup. She should be the one to seal his fate. After all, she's supposed to be the next President, isn't she?
Does she have what it takes to be a closer? Or is she so burned out and ill she can barely make it to the show?
According to reports, Gennifer Flowers, one of Bill's former girlfriends, has accepted Trump's invitation to sit in the front row at the debate. If so, it appears Trump is doubling down, and remains in full attack mode.
Jon Rappoport
The author of three explosive collections, THE MATRIX REVEALED, EXIT FROM THE MATRIX, and POWER OUTSIDE THE MATRIX, Jon was a candidate for a US Congressional seat in the 29th District of California. He maintains a consulting practice for private clients, the purpose of which is the expansion of personal creative power. Nominated for a Pulitzer Prize, he has worked as an investigative reporter for 30 years, writing articles on politics, medicine, and health for CBS Healthwatch, LA Weekly, Spin Magazine, Stern, and other newspapers and magazines in the US and Europe. Jon has delivered lectures and seminars on global politics, health, logic, and creative power to audiences around the world. You can sign up for his free emails at NoMoreFakeNews.com or OutsideTheRealityMachine.