'Safe' Zika pesticide nukes millions of bees
by Jon Rappoport
September 1, 2016
(To read about Jon's mega-collection, Power Outside The Matrix, click here.)
Millions of bees have just died in South Carolina, because Dorchester County officials decided to attack Zika mosquitoes from the air, from planes, with a pesticide called Naled.
The Washington Post reports, in an article headlined: "'Like it's been nuked': Millions of bees dead after South Carolina sprays for Zika mosquitoes."
"The county acknowledged the bee deaths Tuesday. 'Dorchester County is aware that some beekeepers in the area that was sprayed on Sunday lost their beehives,' Jason Ward, county administrator, said in a news release. He added, according to the Charleston Post and Courier, 'I am not pleased that so many bees were killed.'
That's the highest degree of outrage County Administrator Ward can muster? He's not pleased?
Who said this Naled pesticide was safe? None other than the CDC. Sort of.
On the agency's web page titled "Zika Virus: Information on aerial spraying," we have several remarkable and inconsistent statements, obviously designed to straddle the fence and cover the agency and pesticide companies:
"Spraying Naled can kill bees outside of their hives at the time of spraying; therefore, spraying is limited to dawn or dusk when bees are inside their hives…"
"Because Naled breaks down quickly, it does not pose a risk to the honey bee populations…"
"Studies show that honey production between hives in treated and untreated sites did not show significantly different quantities of honey over the course of a season…" [But suppose millions of bees are killed and their colonies are destroyed?]
"For additional protection, urban bee keepers inside the spray zone can cover their hives when spraying occurs…"
A masterpiece of slippery contradiction. Naled is safe, but it isn't, but it is.
Regardless, Dorchester County, in South Carolina, just learned a lesson about pesticide safety.
And for what? To kill mosquitoes purportedly carrying the Zika virus.
This is the virus that hasn't been proved to cause anything. Zika. I have covered this hoax extensively in past articles. In a nutshell, no researchers anywhere in the world have been able to demonstrate a strong correlation between the presence of Zika and cases of the birth defect called microcephaly. The correlation isn't there.
This failure is actually a refutation of the notion that Zika causes microcephaly. It's a mandatory reason for saying, "Well, that Zika idea doesn't work, now we have to go back to the drawing board to find out what's causing this birth defect."
But that's not what the CDC and the World Health Organization are doing. They're promoting Zika day and night; and the payoff will be a Zika vaccine.
These are the global health agencies tasked with guarding your health.
---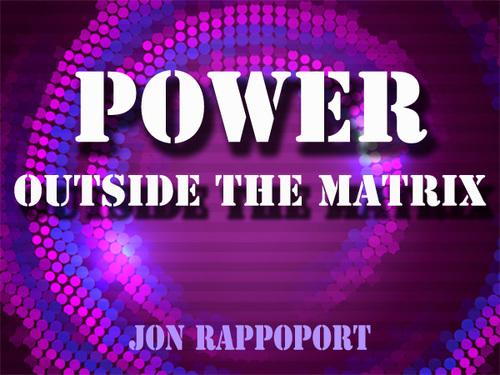 ---
If you want to dig further, you can discover that, despite assurances to the contrary, Naled, like other toxic organophosphate pesticides, harms humans as well. Organophosphates are neurotoxins. The original research was done in Germany, in the hunt for nerve-agent weapons.
Here is a note from nospray.org: "Naled's breakdown product DICHLORVOS (another organophosphate insecticide) interferes with prenatal brain development. In laboratory animals, exposure for just 3 days during pregnancy when the brain is growing quickly reduced brain size 15 percent."
In other words, to kill mosquitoes carrying a virus that causes nothing…but is claimed to cause fetal brain damage…they spray a compound that CAN cause fetal brain damage.
Your health agencies at work.
Medscape, in its presentation on organophosphate pesticides, states: "Children are at a significantly increased risk worldwide…Childhood deaths and reported poisonings in the United States have declined over the last few decades, partly because of educational efforts and improved regulation and packaging."
Maybe so, maybe not. But spraying an organophosphate pesticide from planes in South Carolina doesn't qualify as "improved regulation."
Jon Rappoport
The author of three explosive collections, THE MATRIX REVEALED, EXIT FROM THE MATRIX, and POWER OUTSIDE THE MATRIX, Jon was a candidate for a US Congressional seat in the 29th District of California. He maintains a consulting practice for private clients, the purpose of which is the expansion of personal creative power. Nominated for a Pulitzer Prize, he has worked as an investigative reporter for 30 years, writing articles on politics, medicine, and health for CBS Healthwatch, LA Weekly, Spin Magazine, Stern, and other newspapers and magazines in the US and Europe. Jon has delivered lectures and seminars on global politics, health, logic, and creative power to audiences around the world. You can sign up for his free NoMoreFakeNews emails here or his free OutsideTheRealityMachine emails here.