by Jon Rappoport
July 1, 2016
(To read about Jon's mega-collection, Power Outside The Matrix, click here.)
The entire platform of "proof" that the Zika virus causes a birth defect called microcephaly has descended into gibberish.
I'm not going to recapitulate all my Zika-hoax articles here. Suffice to say, researchers have only established a very weak correlation between the presence of Zika and the occurrence of microcephaly.
This weak correlation is actually evidence that Zika has nothing to do with microcephaly.
But now, we're in the "expansion" phase. Medical bureaucrats at the CDC and the World Health Organization (WHO), knowing they're standing on quicksand, knowing they're nothing more than professional liars, are executing a familiar cover story.
They're claiming that Zika causes a number of other conditions in babies. They're ranging all over the map. Zika can cause smaller heads in babies with no brain damage, or brain damage without smaller heads? Or paralysis? Or who knows what else…
Later addiction to ice cream? The desire to play outdoors? Interest in cowboys and Indians? Love of Law & Order reruns?
By smearing the possible conditions Zika can cause from the North Pole to the tip of Argentina—with nothing more than very weak correlations in each instance—the plan is to give the impression that Zika is creating a great deal of damage.
But as I've pointed out, weak correlation A plus weak correlation B plus weak correlations C,D,E, and F equal overall Weak Correlation, not actual evidence of a causal connection.
Smoke and mirrors equals smoke and mirrors.
If researchers claimed that teenagers eating spinach caused the flu, and cited populations in France, England, Iceland, and New Zealand, where, respectively, 15%, 20%, 2%, and 10% of teens with flu had eaten spinach—and asserted that the "widespread" occurrence of flu-with-spinach was "proof" of a causal connection, you would see the fallacy and the fraud immediately.
So see the fraud here. It's the same nonsense. The same absurdity.
And keep in mind the potential for big profits from a Zika vaccine.
"It'll protect your baby from the effects of a virus that causes nothing."
The birth defect called microcephaly is nothing new. Neither is the presence of the Zika virus, which was discovered in 1947 and has never been known to create more than mild transient discomfort.
The only brain problem associated with Zika occurs in those people who buy what the press is blathering about Zika.
Nothing new there, either.
---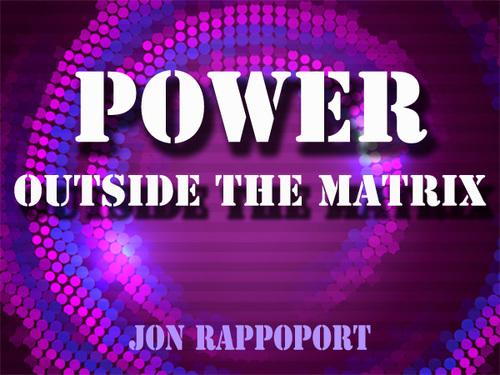 ---
Here's a recent "oops" Zika revelation:
"New doubts on Zika as cause of microcephaly." ScienceDaily, 24 June 2016.
Source: New England Complex Systems Institute
"Brazil's microcephaly epidemic continues to pose a mystery — if Zika is the culprit, why are there no similar epidemics in other countries also hit hard by the virus? In Brazil, the microcephaly rate soared with more than 1,500 confirmed cases. But in Colombia, a recent study of nearly 12,000 pregnant women infected with Zika found zero microcephaly cases. If Zika is to blame for microcephaly, where are the missing cases?"
Indeed.
But don't worry. The CDC and WHO will explain what's happening in Colombia. They'll say Zika causes other conditions there. For example, the disorder known as irrational fear of US planes spraying highly toxic pesticides to eradicate coca fields, and also resentment against multinational corporations that have been gobbling up land and resources.
You see, Zika infects the brain and causes these unwarranted hallucinations…
Jon Rappoport
The author of three explosive collections, THE MATRIX REVEALED, EXIT FROM THE MATRIX, and POWER OUTSIDE THE MATRIX, Jon was a candidate for a US Congressional seat in the 29th District of California. He maintains a consulting practice for private clients, the purpose of which is the expansion of personal creative power. Nominated for a Pulitzer Prize, he has worked as an investigative reporter for 30 years, writing articles on politics, medicine, and health for CBS Healthwatch, LA Weekly, Spin Magazine, Stern, and other newspapers and magazines in the US and Europe. Jon has delivered lectures and seminars on global politics, health, logic, and creative power to audiences around the world. You can sign up for his free NoMoreFakeNews emails here or his free OutsideTheRealityMachine emails here.