GMO: the great land mob of Hawaii
by Jon Rappoport
December 4, 2014
Octopus. Land. Money. Control.
I'm going to describe a few tentacles. There are more. There are always more. But these are important.
Why am I bothering? Because you'll get some idea of the forces arrayed against the people of Hawaii, who have passed measures to limit GMOs and pesticides on Maui, Kauai, and the Big Island, only to see their votes nullified in two court judgments and temporarily blocked in the third case, Maui, pending a judge's decision.
Okay. Let's start with an outfit called Hawaii BioEnergy. It's unclear what they actually do. They say they plan to supply enormous amounts of biomass-energy for electricity in the Islands.
Their members? Kamehameha Schools, Grove Farm, and Maui Land & Pineapple. Three heavy actors.
Read this stunning statement from Hawaii BioEnergy's website (FAQ page):
"How much land does this consortium control? Kamehameha Schools owns 365,760 acres throughout the state, Grove Farm owns approximately 38,000 acres on the island of Kauai and Maui Land & Pineapple owns approximately 22,000 acres on the island of Maui. Together the three entities own over ten percent of the land in Hawai'i (and a much larger percentage of arable land) with significant holdings on the islands of Maui, Kaua'i, Oahu, and Hawai'i."
It's rare you see such a bald statement of power out in the open.
Kamehameha Schools leases 1033 acres to Monsanto on the Kawailoa Plantation, on the north shore of Oahu.
What about Grove Farm on Kauai? The company is owned by Steve Case, the founder of AOL. Grove Farm leases land to Syngenta, Dow, and Pioneer, who develop GMO corn seeds there and spray all sorts of "restricted use" (toxic) pesticides, which drift across the Island.
To get a sense of Steve Case's position on this, here is his statement as reported by the NY Times (10/7/13, "Unease in Hawaii's Cornfields"): "Our [farming] tenants comply with all local laws and will comply with any new ordinances that pass."
In other words: "who cares?"
The CEO of Grove Farm is Warren Haruki. He also sits on the Board of Directors of the First Hawaiian Bank. On its website, the Bank publishes this glowing statement about Monsanto and the other biotech giants operating in Hawaii:
"Kauai is an ideal research laboratory for the seed corn industry…there are currently five parent seed corn operations on the island: [biotech GM giants] Pioneer Hi-Bred…Syngenta, Dow Monsanto, and BASF. Dow Agrosciences recently leased 3,400 acres of former sugar land…"
That's not all. Warren Haruki is also the chairman and CEO of the Maui Land and Pineapple Company, mentioned above as one of the three components of land-giant Hawaii BioEnergy.
Haruki is, in fact, on the board of Hawaii BioEnergy.
He's the past chairman of the University of Hawaii Foundation, the fund-raising arm of the University, which has received generous grants from Monsanto and Dow.
Haruki's connections to the biotech-friendly First Hawaiian Bank and the University of Hawaii Foundation are mirrored by Faye Kurren, who is the wife of Federal Magistrate Barry Kurren. As I've detailed in previous articles, Barry Kurren overrode the anti-GMO/pesticide vote of the people in both the Kauai and Maui cases, and is in charge of the pending Maui case.
In October of this year, Haruki, as the head of Maui Land and Pineapple Co., carried out a sale of 244 acres of land on Maui to the State of Hawaii. To obtain the money, the Hawaii State Legislature had to pass a bill explicitly authorizing the expenditure. Those who believe the State of Hawaii will come to the rescue of anti-Monsanto voters on Maui should take notice: Haruki and Hawaii are business partners.
---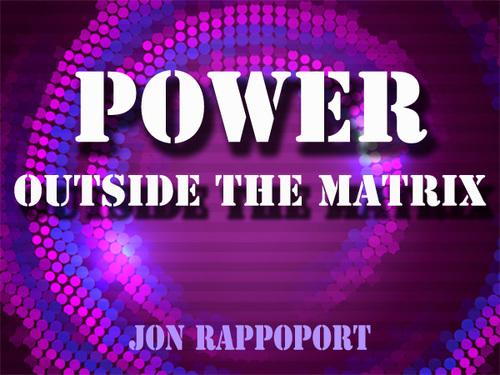 ---
Finally, for now, think about this. Hawaii BioEnergy controls over 10% of the land of Hawaii, and a much greater percentage of arable land. According to the NY Times (10/7/13, "Unease in Hawaii's Cornfields"), "Monsanto, Pioneer, Syngenta, Dow and BASF [all GMO/pesticide giants] occupy a combined 25,000 [nearly 10%] out of the state's total of 280,000 acres of agricultural land, with operations on Kauai, Oahu, Maui and Molokai."
Since Hawaii BioEnergy is a good friend and partner to these biotech giants, we are talking about a land-controlling octopus.
This is an element of the force arrayed against the people of Hawaii who want life and health and voted for it.
Taking a look at the funding sources behind the successful Maui vote to block GMOs and pesticides (before Monsanto sued to nullify the vote), I notice that, among all the celebrities who have homes on Maui, the total of their contributions to the cause was:
Not a dime, not a nickel, not a penny.
Nothing.
Are they ignorant of what's going on in their back yard? Or are they afraid that supporting efforts to ban GMOs and dangerous pesticides could spell career-damage?
Jon Rappoport
The author of three explosive collections, THE MATRIX REVEALED, EXIT FROM THE MATRIX, and POWER OUTSIDE THE MATRIX, Jon was a candidate for a US Congressional seat in the 29th District of California. He maintains a consulting practice for private clients, the purpose of which is the expansion of personal creative power. Nominated for a Pulitzer Prize, he has worked as an investigative reporter for 30 years, writing articles on politics, medicine, and health for CBS Healthwatch, LA Weekly, Spin Magazine, Stern, and other newspapers and magazines in the US and Europe. Jon has delivered lectures and seminars on global politics, health, logic, and creative power to audiences around the world. You can sign up for his free emails at www.nomorefakenews.com