And to morons and CIA assets who call themselves medical reporters
by Jon Rappoport
August 16, 2021
(To join our email list, click here.)
I know times are tough for you. You're devoted to following the science, but over the past year, it's changed so many times you're dizzy and confused.
For example—
There's no need to wear a mask.
Wear a mask.
Wear two.
Wear three.
You can take them off now.
Put them back on, until the vaccine arrives.
After you take the vaccine, wear a mask anyway.
Wear it outdoors and indoors. Wear it during sex. Don't talk during sex. Don't talk at all.
Asymptomatic infected people never drive an epidemic.
Asymptomatic infected people are driving this epidemic.
The PCR test is accurate.
The PCR test may have resulted in 90% of all COVID cases actually being false-positives. But take the test anyway.
Setting the sensitivity of the test at 35 cycles or higher makes the test meaningless.
Labs run the test at 40 cycles or higher.
A "COVID case" is defined as someone who tests positive, even if he has no symptoms and is perfectly healthy.
A "COVID death" is defined as anyone who dies for any reason, as long as a doctor writes "COVID-19" on his patient file.
SARS-CoV-2 was isolated (discovered). Isolated means: "assumed without evidence to be buried in a soup in a dish in a lab surrounded by toxic drugs and chemicals and cells and random genetic material; in other words, un-isolated. Isolated means un-isolated."
The vaccine prevents serious illness.
The vaccine was only designed to prevent mild illness (cough, or chills and fever).
The vaccine keeps the vaccinated person from being infected with virus.
No it doesn't.
The vaccine prevents a person from transmitting the virus.
No it doesn't.
Get vaccinated.
Public health agencies are reporting huge numbers of vaccine injuries and deaths. In any other situation, this would have resulted in the whole vaccine campaign being halted.
The vaccine is safe.
The virus (which has never been discovered) has been sequenced. Various bits of so-called genetic information were cobbled together by a computer program. This method is as reliable and meaningful as a blind drunk aimlessly fiddling with the combination to a vault, and then claiming he retrieved a billion dollars from the room inside the vault.
Yes, you bloggers and reporters…you've had a tough year.
Oh, wait. Did you think I was going offer some helpful suggestions?
Why would I?
You're hopeless.
---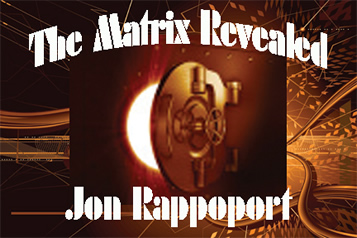 (To read about Jon's mega-collection, The Matrix Revealed, click here.)
---
Jon Rappoport
The author of three explosive collections, THE MATRIX REVEALED, EXIT FROM THE MATRIX, and POWER OUTSIDE THE MATRIX, Jon was a candidate for a US Congressional seat in the 29th District of California. He maintains a consulting practice for private clients, the purpose of which is the expansion of personal creative power. Nominated for a Pulitzer Prize, he has worked as an investigative reporter for 30 years, writing articles on politics, medicine, and health for CBS Healthwatch, LA Weekly, Spin Magazine, Stern, and other newspapers and magazines in the US and Europe. Jon has delivered lectures and seminars on global politics, health, logic, and creative power to audiences around the world. You can sign up for his free NoMoreFakeNews emails here or his free OutsideTheRealityMachine emails here.