by Jon Rappoport
July 28, 2021
(To join our email list, click here.)
You're Curtis Sliwa.
You're the head of the Guardian Angels, the group you founded in 1979. Unarmed, you and your people made citizens' arrests of scores of criminals in New York.
In 1992, you got into a cab in Manhattan, and two mob thugs shot you five times. You escaped. You survived.
Insufficient courage is not a problem you have.
Now you're running for the office of Mayor of New York. You've got nothing more than a desperate puncher's chance.
Unless you and most of New York wake up to what's happening to the City, the City is doomed. It's going to turn into a desolate hulk, a garbage dump of crime and poverty.
I was born in New York. I lived there long enough to know what a great city is all about. That was 60 years ago. Those people are gone.
Now there is a COVID war. I'm talking about the masks and distancing and lockdowns and the massive destruction of businesses and now the expanding vaccine mandate. The people of the City have gone down on their knees to De Blasio and Cuomo and the public health predators.
The bottom line is, Curtis, people either come out into the streets by the hundreds of thousands and say ENOUGH, or the whole show—the whole City—is over.
Beyond a certain point, no matter what you believe this pandemic is or isn't, you and the rest of New York have to live your lives out in the open, come hell or high water.
NO perceived threat justifies the imprisonment that has been put on the citizens of the City.
You have to see this, Curtis, and you have to go directly to the people and challenge them. Live, or fold up and die.
You have the courage, Curtis. The question is, do you see what's there in front of you, what's been there in front of you for the past year?
You have to know there was a time when the people would have shaken off the COVID restrictions and the vaccine mandate like a bad dream and gone about their business. New York would never have bowed down in fear before political tyrants, with barely a whimper.
Now they have. Now many of them are proud of their self-styled sacrifice. They worship the government as if it were a god who is going to keep bailing them out. This is their delusion.
You have to be the revolutionary you once were, Curtis, when you and your people boarded subway trains late at night and defended citizens against criminals because the cops couldn't or wouldn't.
The stakes are much bigger this time. Basic freedom. Survival. But you have to SEE that. You can't pretend the dragon of fascist control isn't there.
You have to shove the truth in people's faces. You have to get into their minds and souls and say, DO YOU WANT TO LIVE? LIVING IS COMING OUT OF YOUR HOMES AND TAKING TO THE STREET. A MILLION OF YOU WHO'VE HAD ENOUGH. ENOUGH OF THE LOCKDOWNS AND FORCED VACCINATIONS AND ENOUGH OF THE THREATS OF MORE QUARANTINES.
I don't know, Curtis. Maybe you're over the hill. Maybe you've become politically institutionalized. I hope to heaven that's not true. It's time to land the desperate punch. If you can. If you will.
Remember the old days, when you had half the City in your hand? You, a private citizen, with no big-time official backing? You saw who the bad guys were, you saw they were going free, and you and your friends busted them. Who the hell else in New York would have done that?
Do you still have the electricity?
Rain, snow, floods, wind, crime; people live and go on. COVID is no different, no matter what the bought-off experts say. This is what I'm telling you, Curtis. New York is under a spell. It's under de facto martial law. It's in prison and the threat of prison. This isn't science, it's tyranny.
There's plenty of science to show the fascist regulations have been harming and killing far more people than a supposed virus.
You're 67 now, Curtis. You're in the ring up against a machine fighter. Puncher's chance. If your mind's been twisted, and somehow you think the political bureaucracy of New York can be tuned up to do good, the machine fighter in the ring HAS the bureaucracy in his CORNER. Take a look. Can you see it?
The odds of you winning the race for Mayor are ten thousand to one against. So why not go into a crouch, pick your spot, and swing from the heels? Do it in front of the crowd, so they can see courage one more time. You never know.
Moments have ripples.
Things are never exactly what they seem to be. The book is not completely closed.
Out of the dark walks a puncher who throws caution to the winds. That's you, Curtis. It has to be.
---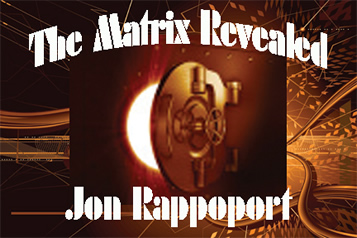 (To read about Jon's mega-collection, The Matrix Revealed, click here.)
---
Jon Rappoport
The author of three explosive collections, THE MATRIX REVEALED, EXIT FROM THE MATRIX, and POWER OUTSIDE THE MATRIX, Jon was a candidate for a US Congressional seat in the 29th District of California. He maintains a consulting practice for private clients, the purpose of which is the expansion of personal creative power. Nominated for a Pulitzer Prize, he has worked as an investigative reporter for 30 years, writing articles on politics, medicine, and health for CBS Healthwatch, LA Weekly, Spin Magazine, Stern, and other newspapers and magazines in the US and Europe. Jon has delivered lectures and seminars on global politics, health, logic, and creative power to audiences around the world. You can sign up for his free NoMoreFakeNews emails here or his free OutsideTheRealityMachine emails here.